Susan D. Harris earned her degree in Telecommunications – Radio and Television Broadcasting; simultaneously receiving a journalism scholarship and journalism awards. She formerly worked as a newspaper reporter and has written for various newspapers and magazines.  Additionally, she studied theater on scholarship in London's West End, the National Theater, and Swan Theatre, Stratford-upon-Avon.
More recently she held a National Security Clearance for many years while serving as a Facility Clearance Officer as well as working on software applications for the Defense industry.
***************************************************
Contributor to some of the best conservative websites on the web!

***************************************************
Notes from the author:
Christian. Conservative. Writer. Creator. Philosopher. Humorist. Hat person.
At home with Kings and tramps — each has a story to tell, and both are equal in God's eyes.
Mixing current events, creative thought, history, Christianity, passion and humor. Does not support the LGBTQ Agenda or Sanctuary cities or any other perverse, leftist garbage.
No Facebook; no Twitter.

~~~~~~~~~~~~~~~~~~~~~~~~~~~~~~~~~~~~~~~~~~~~~~~~~~~~~~~~~~~~~
Looking to the day when an article will not simply be read, but experienced with all 5 senses. (And maybe 6). 😉
The smell of fresh cut grass when you read the words, the sound of the church bells when the mind is elevated above the spires, the taste of salt water as we voyage the seven seas, the feel of the horses silky mane as the writer asks you to stroke it, and the glorious view of a sunset across a sea of pink glass. And just maybe…a mysterious yearning to read an article before you even know the theme. The complete experience in one package…as it was meant to be, before we limited ourselves to mere words…and bound our reality to limits set by man.
I draw my strength from the red earth of Tara:
~~~~~~~~~~~~~~~~~~~~~~~
I would not exist nor flourish without my always loving and always supportive parents (married 62 years and counting) – mom who always believes 'I can do it', Shakespeare, Rhapsody in Blue, astronomy, all movies made before 1945 and an insatiable love of history, music, nature and the arts.
My mother is truly the happiest, savviest and smartest person I have ever known. She has taught me to find beauty in everything, and hope in every corner.
Additionally, I thank the following people for their encouragement: Ed Randazzo, Barb, Karen, Murphy, Kelly, Laura, and Jeannie (you guys know who you are!) And a special shout out to a kindred writer – Glenn Fairman. And how can I leave out my biggest fans who give me faith in the darkest times – Don and Jeanne Glass?
Thanks to Cassie dog for truly being our guardian angel, saving a life, and for always giving me 'the look' when I was acting too crazy…we will miss you always but will see you again. God would never take us to where you are not. And to our always vivacious Katey dog for her keen understanding that the whole world either needs a good barking down or a playful shaking up – there is no in-between….and for teaching us that dogs have a 'learned' vocabulary and intelligence far beyond what mankind acknowledges.
And a special thank you to Jesus Christ for sticking with me and my family through thick and thin; and for sharing glimpses of the supernatural with us…unworthy and unlikely candidates though we be.
UPDATE JANUARY 2016 – MY FATHER WENT TO BE WITH JESUS CHRIST. TAKE CARE OF MY DADDY JESUS, UNTIL WE SEE HIM AGAIN.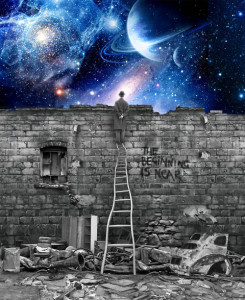 Photo art: Jason Silva http://thisisjasonsilva.com/
***************************************************************************************************************
Featured video: Rudy's, Lake Ontario:
~~~~~~~~~~~~~~~~~~~~~~~~~~~~~~~~~~
Please take a moment to enjoy: (click to enlarge)

by Susan D. Harris
——————————————————–
Links I like:
IT'S NOT YOU! Get the low down on what is really wrong with some of the people around you. Check out this website and begin your journey…    "
A country of liars

"…

——————————————————–
* * * Personal Pick Video's * * *    
                            BUCKLEY AND ALINSKY   

MOST BEAUTIFUL VERSION OF HUMORESQUE EVER?
 Sheer Beauty:
Free speech for everybody